Our business, started over 50 years ago, is still running with the same initial passion for wood and even after the generational change, aiming at giving high quality furniture to high expecting clients searching and loving that kind of elegance that only a manufactured product reveals.
Thanks to the internally developed design in cooperation with Italian and foreign architects too, we are able to offer complete furnishing projects using, besides wood, high quality materials like crystal, marble, Corian, metal and high-tech ironware.
Our commitment to constantly search for new experiences with wood other materials, led us to increase the quality of what we produce making us able to fully satisfy all kind of needs for furniture: from domestic homes to offices and both for internal and external habitats.
For several years we've been dealing with French clients, especially form Cote d'Azur and Paris, but also with clients from London and Lugano: we are continuously receiving positive feedbacks and our clients are increasing over there, allowing a dialectical exchange which turn into new design hints matching aesthetics and functionality.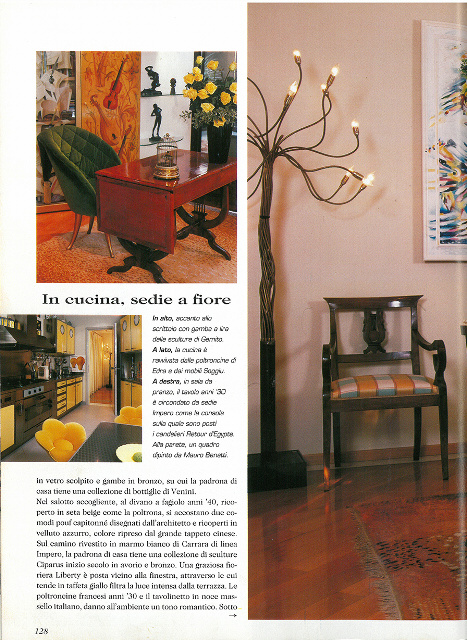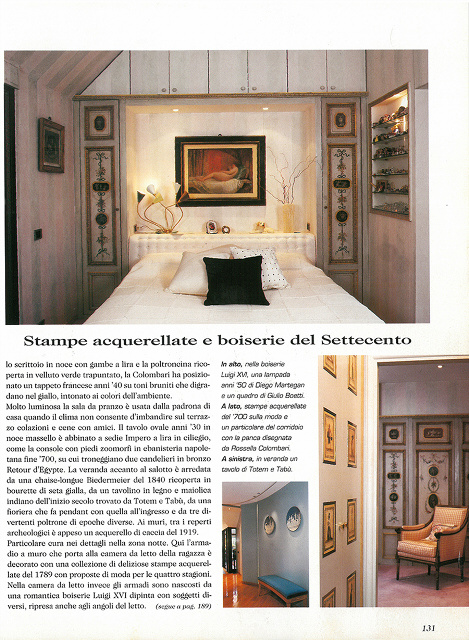 Article of"LA MIA CASA", Alberto Perruzzo editors, may 1999, Torino